Blind Date Bella Jewel 9.1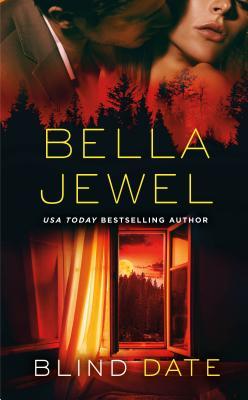 Blind Date is a sexy, pulse-pounding romantic suspense from USA Today bestselling author Bella Jewel!

A KILLER IS ON THE LOOSE–AND HE'S DYING TO MEET YOU…
After the death of her husband four years ago, Hartley Watson is finally ready to meet someone–and maybe even have a second chance at love. But then, just as her dating life seems to be getting started, Hartley is struck with a horrifying realization: Someone is watching her. Entering her own home. Even knows the intimate details of her life. How else to explain the strange deliveries, or the sudden appearance of mementos from her dead spouse–ones that she had kept for so long in storage?
If only Hartley could know for sure whether what is happening to her is real or if her grief is making her lose touch with reality. Those around her aren't convinced that she's being stalked, nor is the wonderful, supportive man Hartley's started dating. The exciting new life she has created for herself is slowly becoming a nightmare. . .How can Hartley seek protection when nobody believes that she's at risk–and the only one in the world she can trust is herself?
Amazon
Delectable • R.L. Mathewson 9.1
Reese Bradford is a typical Bradford, he enjoys his food, is easy on the eyes, and has a killer smile, but there's one thing about him that he doesn't want anyone to know about, which of course is the first thing that his ex-fiance makes sure that everyone finds out about after she leaves him for his best friend. Out of options, he reluctantly heads out of town to spend the summer in the cottage that he'd rented for his honeymoon only to find himself tormented by a woman that never should have crossed his mind twice.
More intrigued than he'd ever thought possible, he can't help but wonder about the woman that made him smile.
Amazon
The Wild • K Webster 9.2
I
 brought them to the wilderness because we couldn't cope with our reality.
The plan was to make a new life that didn't include heartache.
No people. No technology. No interference.
Just us.
A chance to piece together what was broken.
But the wilderness is untamed and harsh.
Brutal and unforgiving.
It doesn't give a damn about your feelings.
Tragedy lives there too.
No escaping the truths that won't let you go.
All you can do is survive where love, no matter how beastly, is the only thing you can truly count on.
Confusing. Wrong. Twisted. Beautiful. Sick.
Love is wild.
And we're going to set it free.
Warning:
The Wild is an extremely taboo story. Most will find that the themes in this book will make you incredibly uncomfortable. This book is only for the brave, the open-minded, and the ones who crave love in even the most dismal of situations. Extreme sexual themes and violence in certain scenes, which could trigger emotional distress, are found in this story. If you are sensitive to heavy taboo themes, then this story is not for you.
Amazon
Flight Risk • Alexa Riley 9.3
Sophia Adams has lived her whole life sheltered from the world. Her parents are workaholics, she goes to an all-girls school, and isn't allowed outside the boundaries that have been set for her. So when she secretly gets a passport and packs a bag the day it arrives, she thinks all of her dreams are finally coming true. That is, until the airport security pulls her out of line and she discovers that maybe she's more innocent than she thought.
Lincoln Gray owns everything he could ever want. And that includes the dark-haired beauty he catches sight of. One look at Sophia and he's making sure she's the carry-on he's taking to his next stop. She's too naive to travel the world alone, and luckily for her, he's the one to protect her. He's never been told no, and it's not about to start now. How can a woman resist being given all she's dreamed of?
Warning: This short story is insta-love faster than a Nighthawk (It's the fastest plane in the world. Trust us, we Googled.) Make sure your tray tables are in their upright and locked position and your laptop is in a bin by itself. We've got a filthy little quickie ready to please!
Amazon
Good Girl Gone Bad • Jasinda Wilder 9.4
Evangeline du Maurier is the definition of a good girl. Attending Yale, raised with the best tutors and etiquette instructors, she's expected to toe the family line and be a trophy wife for a future senator. But when this good girl takes a quick getaway to clear her head, she finds a whole lot more than she'd bargained for. She finds herself in the arms of a bad boy.
Baxter Badd.
Big, hard-drinking, and as rough and demanding in bed as he is out of it, Bax may be the baddest brother yet…
Amazon
Porter • Georgia Cates 9.4
Craft beer and the sexy men who brew it.
My employee's daughter. The tomboy. The kid who once did odd jobs around the brewery. That's all she was… until three years passed and she walked into my office for an interview.
Frankee Dawson is no longer that girl I once called Kiddo. She's grown into a beautiful, sexy, desirable woman. Very desirable. And that's a problem. She's my employee's daughter. Lovibond family. And too young for me. Too innocent.
I want to feel her respond to my kiss.
I want her body to tremble as she anticipates my touch.
I want to learn all the places that bring her pleasure.
But mostly I want her to know that she's never truly been loved by a man until me.
Frankee is my intern and under me for the summer. Literally. It's a difficult secret to maintain when you can't keep your hands off each other.
This was supposed to be a hot summer fling. Sex and fun without commitment. That's what we called it. But we were wrong. This is more. I've never felt this way about a woman. Never cared more about someone else's happiness more than my own.
I love her. And I'm happy, so damn happy… until a terrible mistake from my past springs forward and threatens to rip us apart.
There are a million reasons for her to leave me. And trust me, she should. But all I really need is one good reason for her to stay.
Amazon
Bad Deeds • Lisa Renee Jone 9.8
Wall Street meets the Sons of Anarchy in Bad Deeds, the smoldering, scorching next novel in theexplosively sexy Dirty Money series from New York Times bestselling author Lisa Renee Jones.
Would you bleed for the one you love?
To save his family empire from the grip of the drug cartel, Shane is pushed to the edge of darkness, forced to make choices he might never make. His father is dying. His brother is desperate to rule the empire and this means war and all gloves are off. His brother only thought he knew what dirty meant. Shane is about to give it new meaning. There is another war brewing though, and that one, is inside him, his battle between right and wrong, light and dark, and in the heat of the night, it is Emily he turns to for escape. Driving her to new limits, pushing her to accept a part of him that even he cannot.
In every one of Shane's seductive demands, Emily can taste and feel, his torment, his struggle to save his family and not lose himself. But he is losing himself, and that is a problem just as dangerous as her secret, that still lurk in the shadows, a threat to the Brandon Family waiting to erupt. No matter where she and Shane have traveled, or will travel in the future, she can't just sit back and watch him become everything he hates, everything he never wanted to become, everything she tried to save him from when she tried to run. It could be their undoing, the end. His end.
This is war, blood will spill, and someone in the heart of the Brandon family will not survive….
Amazon
The forbidden • Jodi Ellen Malpas 9.8
A new story of dangerous temptations from the #1 New York Times bestselling author of the
This Man trilogy.
Annie has never experienced the 'spark' with a guy-that instant chemistry that renders you weak in the knees. That is, until a night out brings her face to face with the dangerously sexy and mysterious Jack. It's not just a spark that ignites between them. It's an explosion. Jack promises to consume Annie, and he fully delivers on that promise.
Overwhelmed by the intensity of their one night together, Annie slips out of their hotel room. She is certain that a man who's had such a powerful impact on her must be dangerous. She has no idea that he belongs to another. That he's forbidden.
Amazon
The Wright mistake • K.A. Linde 9.8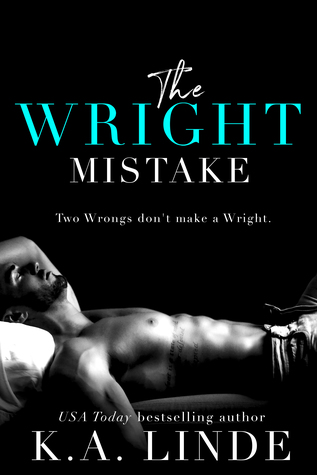 A new stand alone enemies-to-lovers romance by USA Today bestselling author K.A. Linde…
I spent six weeks screwing Austin Wright's brains out and all I got was this broken heart.
He can't be trusted. Not with my body or my heart. Yet, two years have passed and I still crave him like an addict needing a fix.
The last time we tried this, it nearly ruined me. I know I should run and never look back. But his dark haunted eyes and razor blade smile speak to my soul. His touch sets my body on fire. And we all know what happens when you light gasoline. Someone is bound to get burned.
A second chance might destroy us both.
Because everyone knows two wrongs don't make a Wright.
Amazon
Wicked Wish • Sawyer Bennett 9.11
Jorinda Pearce thought she did everything right – graduated from college, married her long-time sweetheart, established a career. But what does she have to show for it now? A degree she doesn't use, a job she hates, and an ex-husband that broke her heart.
Looking for a long overdue adventure, Jorie takes a walk on the wild side and attends a masquerade event at The Wicked Horse Vegas. It's exactly the escape she's looking for, and even better, she can explore anonymously. Drawn to the man masked in black leather with the body of a god, Jorie finds the greatest pleasures of her life at the hands of a stranger.
Walsh Brooks is the most sought after man in The Wicked Horse. Sex is nothing but a game to him and he's the type that will always leave at the end of the night without looking back. Unfortunately for Walsh, there's no way he can walk away from the mysterious green-eyed beauty behind the mask of sapphire feathers, because he knows exactly who she is.
Jorie is his best friend's little sister and there's not another woman in the world that's more off limits.
Amazon
I'm In It • Tammy Falkner 9.13
What do you get when you put together one matchmaking doorman, some Reed brothers with good intentions, and five sisters, one of whom is a little lost? Get get Tammy Falkner's newest book, I'M IN IT.
Mick fell in love with Wren at the worst possible time. She was in the midst of something wonderful, and then she wasn't. Her life changed in the blink of an eye. And in this situation, it wasn't a change for the better. He can still remember when she felt the first cramp. When she pressed her knees together tightly in the front seat of his car as though she could hold that life inside herself by sheer will alone. And if will were all it took, she'd have succeeded.
But she didn't succeed, and they were over before they began. She was too hurt. She was too raw. She was wishing for what could have been, while he was wishing for what was. And what was… well, it was nothing. At least not to her.
Crave: Part One • E.K.BLAIR 9.14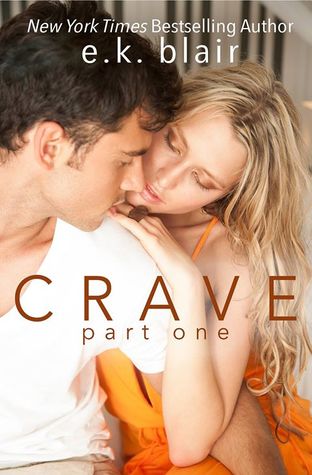 Kason and Adaline.
From the moment they met, they started to fall. Neither of them predicted just how far the drop would be, though.
Loving Adaline was all Kason had ever wanted to do. But layer by layer, he started to unravel, forcing Adaline to face an addiction she never could've imagined.
This is what happens when one person loves beyond the craving and the other craves beyond the loving.
Royally Endowed • Emma Chase 9.14
Loga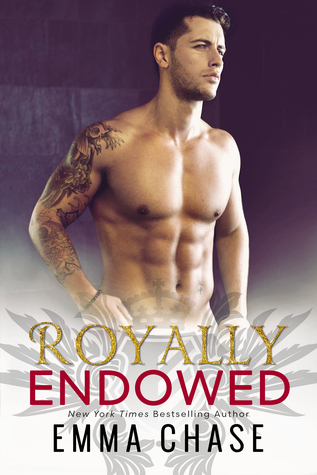 n St. James is a smoldering, sexy beast. Sure, he can be a little broody at times—but Ellie Hammond's willing to overlook that. Because, have you seen him??
Sexy. As. Hell.
And Ellie's perky enough for both of them.
For years, she's had a crush on the intense, gorgeous royal security guard—but she doesn't think he ever saw her, not really.
To Logan, Ellie was just part of the job—a relative of the royal family he'd sworn to protect. Now, at 22 years old and fresh out of college, she's determined to put aside her X-rated dreams of pat-downs and pillow talk, and find a real life happily ever after.
The Queen of Wessco encourages Ellie to follow in her sister's footsteps and settle down with a prince of her own. Or a duke, a marquis…a viscount would also do nicely.
But in the pursuit of a fairy tale ending, Ellie learns that the sweetest crushes can be the hardest to let go.
***
Logan St. James grew up on the wrong side of the tracks, in a family on the wrong side of the law. But these days, he covers his tattoos and scars with a respectable suit. He's handsome, loyal, brave, skilled with his hands and…other body parts.
Any woman would be proud to call him hers.
But there's only one woman he wants.
For years he's watched over her, protected her, held her hair back when she was sick, taught her how to throw a punch, and spot a liar.
He dreams of her. Would lay down his life for her.
But beautiful Ellie Hammond's off-limits.
Everybody knows the bodyguard rules: Never lose focus, never let them out of your sight, and never, ever fall in love.
How to Marry A Marquess • Stacy Reid 9.14
Lady Evie Chesterfield is a darling of the ton who refuses to become engaged. She's been desperately in love with her brother's friend, Richard Maitland, Marquess of Westfall, since forever. But the dark, dangerous marquess only sees her as a friend and refuses to marry any woman. When circumstances change and Evie has no choice but to take a husband, she decides to convince London's most notorious gentleman to marry her by seducing the scoundrel.
Richard Maitland decided long ago that he wanted nothing to do with love. So when the gorgeous, off-limits Evie asks him for lessons in seduction, Richard knows he's playing with fire. Despite Richard's determination to protect her from his dastardly reputation, he is tested at every turn by his need for the infuriating, but enticing, Lady Evie. Before too long he is faced with making an impossible choice…
Irresistible You • Kate Meader You 9.14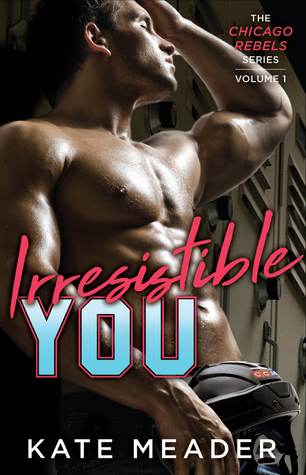 Hot in Chicago series author Kate Meader returns with her all new, scorching Chicago Rebels hockey series, featuring her signature "steamy sex scenes, colorful characters, and riveting dialogue" (Romantic Times). Three estranged sisters inherit their late father's failing hockey franchise and are forced to confront a man's world, their family's demons, and the battle-hardened ice warriors skating into their hearts.
Harper Chase has just become the most powerful woman in the NHL after the death of her father Clifford Chase, maverick owner of the Chicago Rebels. But the team is a hot mess—underfunded, overweight, and close to tapping out of the league. Hell-bent on turning the luckless franchise around, Harper won't let anything stand in her way. Not her gender, not her sisters, and especially not a veteran player with an attitude problem and a smoldering gaze designed to melt her ice-compacted defenses.
Veteran center Remy "Jinx" DuPre is on the downside of a career that's seen him win big sponsorships, fans' hearts, and more than a few notches on his stick. Only one goal has eluded him: the Stanley Cup. Sure, he's been labeled as the unluckiest guy in the league, but with his recent streak of good play, he knows this is his year. So why the hell is he being shunted off to a failing hockey franchise run by a ball-buster in heels? And is she seriously expecting him to lead her band of misfit losers to a coveted spot in the playoffs?
He'd have a better chance of leading Harper on a merry skate to his bed…
The Soul Mate • Kendall Ryan 9.14
F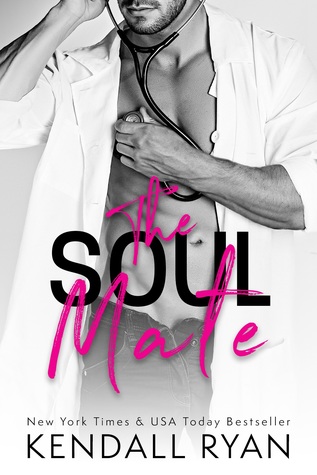 rom New York Times Bestseller Kendall Ryan comes a sexy new stand-alone novel in her Roommates series.
The smoking-hot one-night stand I was never supposed to see again?
Yeah, well, I might be pregnant, and he's my OB-GYN.
Get ready to fall head over heels madly in love with the hottest OBGYN doctor you have ever met! This full-length standalone contains the most hilariously awkward lady-doctor visit, lots of playful banter and some good ol' fashioned baby-makin'! One-click now for this summer's swooniest read.
Thousands • Pepper Winters 9.15
"Love had been stolen from me for reasons entirely my fault. But then a miracle happened, and Pim gave me something I thought was lost forever. She gave me a love I'd earned. Love that ruined me. Love that made me hopelessly hers…"
Once upon a time, I didn't think I'd ever be normal.
Now, I'm talking and trusting, and it's all thanks to Elder.
He gave me my life back, and I gave him my heart, but love stories like ours are never simple.
I did something to protect him.
He did something to survive me.
We screwed up.
And now, it's no longer just about us.
It's about safety, sanctuary, and sin.'
Wild Card • Karina Halle 9.15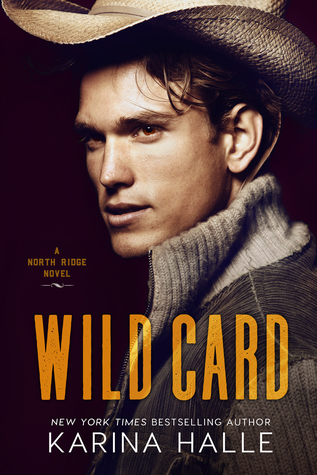 Wild Card is a standalone novel and the first book in the North Ridge Trilogy about rough and rugged Canadian mountain men, the Nelson brothers. Canada's never felt so hot.
She swore she'd never go back home.
She swore she'd never see the man who broke her all those years ago.
But you don't always get to choose your path.
And sometimes that path is as wild and rugged as the heart.
Rachel Waters thought she saw the last of the small mountain town of North Ridge, British Columbia, when she left six years ago. But while her advertising career blossomed beneath the skyscrapers of Toronto, her mother's sudden illness has the 26-year old returning to North Ridge to care for her, putting her career on hold while dealing with family secrets, regrets and unresolved goodbyes.
Shane Nelson has always been a bit of a wild card. The youngest of his brothers, Shane's spent most of his life being underestimated and misunderstood. With his quiet intensity, classic good looks and thoughtful demeanor, he's an enigma on horseback, managing his father's sprawling ranch on the slopes of North Ridge.
But while Shane remains the quintessential brooding cowboy, complete with an arsenal of inner demons, all of that changes when Rachel steps back into his life.
She was the girl he pushed away.
Now she's the girl who wishes she could leave.
Despite the odds, Shane will do everything to convince Rachel he needs a second chance that he doesn't deserve but when the two of them head off into the wilderness together in search of lost cattle, more than just their hearts are at stake.
Whether it's love or lives on the line, one thing is for sure: always bet on the wild card.
Amazon
Wish You were Here • REnee Carlino 9.15
Ch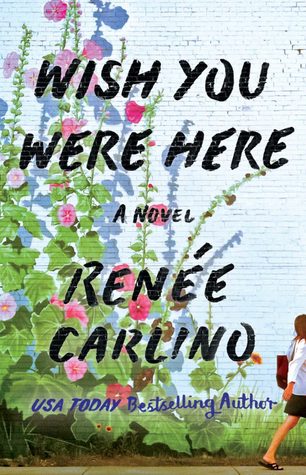 arlotte has spent her twenties adrift, floating from interest to interest, job to job, and guy to guy, searching for a spark but never quite finding it. All she knows is that she won't discover it working as a waitress at a pies-and-fries joint in Los Angeles or living with her fun but aimless best friend in a tiny apartment in the Arts District.
Then Charlotte collides with Adam, a gorgeous and soulful painter who seems just as lost as she feels. Their instant connection turns into a midnight drink… and a whirlwind night of champagne, Chinese food, and the kind of conversation that only happens in romantic comedies. But the next morning, Adam gives Charlotte the cold shoulder, leaving her confused and hurt—and wondering if the few odd moments between them the night before were red flags in disguise.
Months later, Charlotte hasn't been able to shake Adam, so she decides to find out what happened the morning after their magical night together. This fateful decision rewrites their wild love story, but what Charlotte doesn't know yet is that the ending has already been written.
Amnesty • Cambria Hebert 9.18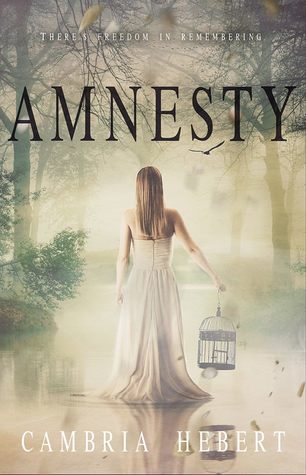 There's freedom in remembering.
My past is a double-edged sword.
Damned if I do remember, damned if I don't.
Remembering beyond the horrors I already have will change me. Change us.
But, what if I'm living a lie? What if everything I thought was wrong, what if who I thought I was is wrong?
If not her, then…
Who am I?
Eddie says it doesn't matter, but deep down I'm terrified it does.
I'm trapped. Held prisoner by a past I can't remember and a future that might not belong to me.
There's a light though, not at the end of the tunnel… But wavering in the distance, calling to me from Rumor Island.
That light, it scares me far more than darkness. Am I brave enough to confront it?
So many questions, so few answers.
I don't have a choice; the truth always finds a way to the surface. Finally learning who I really am will be a permanent life sentence:
Total punishment or absolute amnesty.
Amazon
Drunk Dial • Penelope Ward 8.21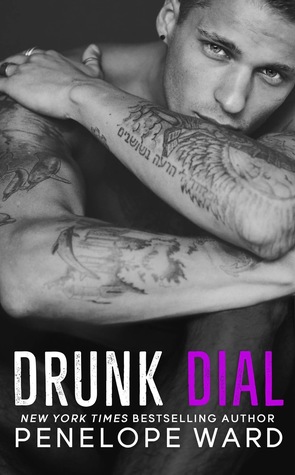 From New York Times bestselling author Penelope Ward, comes a new, sexy standalone novel.
It seemed like a good idea at the time. Look up Landon Roderick, that boy from childhood whom I'd never been able to forget—even though he so easily forgot about me—and call him.
Then again, anything sounds like a good idea when you've had a little too much wine before bed, right? It was supposed to be just a quick, meaningless, prank call. Instead, I went off on him—unloading thirteen years of pent-up emotions.
I didn't think he'd call me back.
I certainly could never have anticipated the weeks of sexually tense phone conversations that followed as I got to know the man he'd become.
Turned out, Landon had never really forgotten me, either. That special connection we had was still there. I opened up to him, but there were also things about me he didn't know. And he had his own secrets.
Over the countless hours we talked on the phone, I wondered what would happen if we actually saw each other. One night, I did something impulsive again. Only this time, I went to the airport and booked a ticket to California. We were about to find out if one phone call could bring two lost souls together or if my drunk dial really was all just a big mistake.
A complete STANDALONE.
The Secrets Between US • Jennifer Ann 8.21
Some people keep secrets because the truth is too painful.
He keeps secrets to avoid losing her.
She keeps secrets to deliver revenge.
Seven years have passed since Cameron Quinn and Lincoln Farrington were high school sweethearts.
Seven years since she last saw him as the cops were taking him away.
Seven years since he left her to become a Navy SEAL.
When he suddenly comes back into her life, she's forced to choose between following her heart, or sticking to a plan that would almost certainly destroy him.
His secrets brought them together.
Her secrets will tear them apart.
After the GAme • Abbi Glines 8.22
Three years ago Riley Young fled from Lawton, Alabama. After accusing the oldest Lawton son, Rhett, of rape the town turned against her and she had no option but to leave. Now, she's back but she's not at Lawton High finishing up her senior year. She's at home raising the two year old little girl that no one believed was Rhett Lawton's.
Rhett is off at college living the life he was afraid he'd lose with Riley's accusation and Riley agrees to move back to Lawton so her parents can be near her grandmother who is suffering from Alzheimer's. The town hasn't forgot their hate for her and she hasn't forgot the way they turned on her.
When Brady Higgens finds Riley and her daughter Bryony stranded on the side of the road in a rain storm he pulls over and gives them ride. Not because he cares about Riley but because of the kid.
But after that simple car ride he begins to question everything he thought he knew. Could he believe Riley and risk losing everything?
Hideaway • Penelope Douglas 8.22
The DEVIL'S NIGHT SERIES is FINALLY returning! Hiding places, chases, and all our favorite games are back…
BANKS
Buried in the shadows of the city, there's a hotel called The Pope. Ailing, empty, and dark–it sits abandoned and surrounded by a forgotten mystery.
But you think it's true, don't you, Kai Mori? The story about the hidden twelfth floor. The mystery of the dark guest who never checked in and never checks out. You think I can help you find that secret hideaway and get to him, don't you?
You and your friends can try to scare me. You can try to push me. Because even though I struggle to hide everything I feel when you look at me–and have ever since I was a girl–I still know that what you seek is so much closer than you'll ever realize.
I will never betray him.
So sit tight.
On Devil's Night, the hunt will be coming to you.
KAI
You have no idea what I seek, Little One. You don't know what I had to become to survive three years in prison for a crime I would gladly commit again.
No one can know what I've turned into.
I want that hotel, I want to find him, and I want this over.
I want my life back.
But the more I'm around you, the more I realize this new me is exactly who I was meant to be.
So come on, kid. Don't chicken out. My house is on the hill. So many ways in, and good luck finding your way out.
I've seen your hideaway. Time to see mine.
Amazon
Hollywood SCandal •  Louise Bay 8.22
HE'S A HOLLYWOOD SUPERSTAR. SHE'S LITERALLY THE GIRL NEXT DOOR
One of Hollywood's A-listers, I have the movie industry in the palm of my hand. But if I'm going to stay at the top, my playboy image needs an overhaul. No more tabloid headlines. No more parties. And absolutely no more one night stands.
Filming for my latest blockbuster takes place on the coast of Maine and I'm determined to stay out of trouble. But trouble finds me when I run into Lana Kelly.
She doesn't recognize me, she's never heard of Matt Easton and my million dollar smile doesn't work on her.
Ego shredded, I know I should keep my distance, but when I realize she's my neighbor I know I'm toast. There's no way I can resist temptation when it's ten yards away.
She has a mouth designed for pleasure and legs that will wrap perfectly around my waist. She's movie star beautiful and her body is made to be mine.
Getting Lana Kelly into my bed is harder than I'm used to. She's not interested in the glitz and glamour of Hollywood, but I'm determined to convince her the best place in the world is on the red carpet, holding my hand.
I could have any woman in the world, but all I want is the girl next door.
A sexy, standalone romance.
Amazon
Ready to Run • Lauren Layne 9.22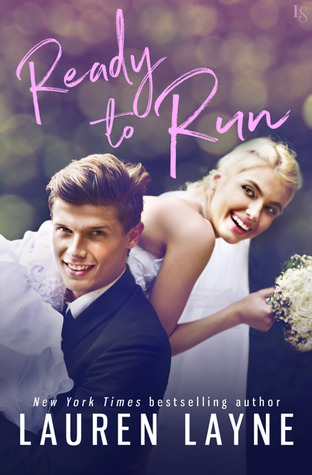 The Bachelor meets The Runaway Bride in this addictive romance novel about a reality TV producer falling for her would-be star: a Montana heartthrob who wants nothing to do with the show.
Jordan Carpenter thinks she's finally found the perfect candidate for Jilted, a new dating show about runaway grooms: Luke Elliott, a playboy firefighter who's left not one but three brides at the altar. The only problem? Luke refuses to answer Jordan's emails or return her calls. Which is how she ends up on a flight to Montana to recruit him in person. It's not Manhattan but at least the locals in Lucky Hollow seem friendly . . . except for Luke, who's more intense—and way hotter—than the slick womanizer Jordan expected.
Eager to put the past behind him, Luke has zero intention of following this gorgeous, fast-talking city girl back to New York. But before he can send her packing, Jordan's everywhere: at his favorite bar, the county fair, even his exes' book club. Annoyingly, everyone in Lucky Hollow seems to like her—and deep down, she's starting to grow on him too. But the more he fights her constant pestering, the more Luke finds himself wishing that Jordan would kick off her high heels and make herself comfortable in his arms.
The Beauty of us • Kristen Proby 8.22
N
ew York Times bestselling author Kristen Proby delivers another sizzling novel in her delectable and sexy Fusion series.
Riley Gibson is over the moon at the prospect of having her restaurant, Seduction, on the Best Bites TV network. This could be the big break she's been waiting for. But the idea of having an in-house show on a regular basis is a whole other matter. Their lives would be turned upside down, and convincing Mia, her best friend and head chef of Seduction, that having cameras in her kitchen every day is a good idea is daunting. Still, Riley knows it's an opportunity she can't afford to pass on. And when she meets Trevor Cooper, the show's executive producer, she's stunned by their intense chemistry.
Trevor's sole intention is to persuade Riley to allow Best Bites TV to do a show on her restaurant. But when he walks into Riley's office, he stops dead in his tracks. The professional, aloof woman on the phone is incredibly beautiful and funny. But can he convince her that he's interested in Riley for himself? Or is he using the undeniable pull between them to persuade her to agree to his offer?
The Shore Thing • A.R. Barley 8,23
Sunburned Delaware native Dale Seward spends his summers wrangling lifeguards and cracking crabs. His winters are a whole lot colder.
Nico Travelli's never even seen the ocean, but when his family's plans for him get derailed, he realizes his future in their upscale Italian restaurants might be over, and it's time for something new. He's hypnotized by his first look at the Atlantic—until a wave takes him out. Luckily, Dale's there to pull him to safety.
Dale knows better than to fall for a summer person, but that doesn't mean he can't show Nico a good time. Between the ice cream cones and the put-put golf, these two lonely hearts soon find themselves in over their heads.
But when Nico is tempted by a second chance at the life he always thought he wanted, will he be brave enough to give it up for the possibility of true love with Dale? And what does the sexy lifeguard do during the winter? In a state as small as Delaware, secrets are bound to come out.
Shift • Staci Hart 8.24
Bestselling author Staci Hart brings you the second installment of an addictive romantic mythology series where love is the ultimate game, and Aphrodite always wins.
Even the gods cannot betray the will of the stars.
It's been a hundred years since she's warmed my bed, a hundred years spent waiting for her. Now we'll compete again in a game that matters little to me. But my prize is far greater than a token to be paid for a favor — I want her.
And for the first time in a very long time, I have the chance to keep her.
Because now the ground has shifted, tilted in my favor, and with her footing unsteady, she will fall.
I will catch her.
This time, I won't let go.
*Formerly titled Snake in the Grass, Shift has been completely rewritten and edited*
Under Her • Samantha Towle 8.25
A steamy and hilarious standalone romance from New York Times best-selling author Samantha Towle…
I'm used to being in charge. In and out of the office.
So, when my parents go behind my back and hire a co-CEO to help me manage my family's business, let's just say, I don't take it too well.
Especially not when the woman they've hired is the one girl who hated my guts in college. She thinks I'm an overprivileged, womanizing man-whore. I think she's an uptight, stuck-up bitch.
And, now, she's here, in my office, telling me how to run my company.
I don't think so.
It doesn't matter that she has legs that go on for days or that I keep imagining bending her over my desk and showing her just how bossy I can be.
I've worked my ass off and paid my dues to get to where I am, and she's not taking it from me.
No freaking way.
Morgan Stickford is about to learn the hard way that Wilder Cross is the only boss around here.
Amazon
EVerything under the Sun • Jessica Redmerski 9.28
Thais Fenwick was eleven-years-old when civilization fell, devastated by a virus that killed off the majority of the world's population. For seven years, Thais and her family lived in a community of survivors deep in the heart of the Appalachian Mountains. But when her town is attacked by raiders, she and her blind sister are taken away to the East-Central Territory where she is destined to live the cruel and unjust kind of life her late mother warned her about.
Atticus Hunt is a troubled soldier in Lexington City who has spent the past seven years trying to conform to the vicious nature of men in a post-apocalyptic society. He knows that in order to survive, he must abandon his morals and his conscience and become like those he is surrounded by. But when he meets Thais, morals and conscience win out over conformity, and he risks his rank and his life to help her. They escape the city and set out together on a long and perilous journey to find safety in Shreveport, Louisiana.
Struggling to survive in a world without electricity, food, shelter, and clean water, Atticus and Thais shed their fear of growing too close, and they fall hopelessly in love. But can love survive in such dark times, or is it fated to die with them?
Amazon
Hate to Love You • Tijan 9.28
Rule #1: No hot guys.
It might sound ridiculous. I get it. It kind of is, but college was supposed to be my sanctuary. It was my place to start over. The rumors, the whispers, and the jealousy I endured through high school would all be gone.
No one would know me at college.
Rule #2: No drama.
I'd major in pre-law. I'd make a few loyal friends. Everything would be easy breezy. No one was going to use me or hurt me. I wouldn't let them.
Rule #3: New year. New place. New me.
Right?
Wrong.
And all because of Shay Coleman.
Football captain and quarterback, he was the big guy on campus. The cocky guy in my political science class with a smirk. I hated him on sight . . .
. . . and he was about to break all my rules.
Amazon
Rebels 9.29
She'll defy his every expectation.
She's Penna Carstairs.
The Renegade they call Rebel.
FMX-treme Magazine's sexiest female athlete of the year.
There's no rule in extreme sports she hasn't broken,
No gender barrier she hasn't demolished.
She's the woman I met in a bar in Vegas.
The woman I illegally BASE jumped for.
The woman I spent one insane, incredible night with.
But now I'm screwed.
Or rather…not screwed.
Because the woman I can't get out of my head is the one woman I can never touch again.
I'm Dr. Cruz Delgado—the youngest professor on this campus,
And Penelope Carstairs just walked into my class.
On a Tuesday • Whitney G 9.29
W
e met on a Tuesday. 
Became best friends, then lovers, on a Tuesday.
And everything fell apart on a Tuesday…
Charlotte Taylor has three automatic strikes in my book: 1) She hates me. She also claims that I'm a "domineering jerk with a huge, overbearing ego." (I do have something huge. It's not my ego, though.) 2) She takes our mandatory tutoring sessions way too seriously. 3) She's sexy as hell…And a virgin.
At least, those were her strikes before our study sessions started lasting longer than they were supposed to. Until one innocent kiss became a hundred dirty ones, and until she became the first woman I ever fell hard for.
Our future together after graduation was supposed to be set:
Professional football for me. Law school for her.
But she left me at the end of the semester with no explanation, and then she completely disappeared from my life.
Until tonight.
We met on a Tuesday.
Became everything, then nothing, on a Tuesday.
And now it's seven years later, on a Tuesday…
**This is a full length second chance romance, inspired by Adele's "When We Were Young"**
Amazon
The Playboy Bachelor • Rachel van Dyken 9.29
S
he's no Sleeping Beauty. And he's definitely no prince . . . Margot McCleery could have lived her whole life without seeing Bentley Wellington again-her ex-best friend and the poster boy for Hot, Rich Man-Whores everywhere. But Margot's whiskey-augmented grandmother "buys" Bentley at a charity bachelor auction, and now suddenly he's at her door. Impossibly charming. Impossibly sexy. And still a complete and utter jackass. Bentley's just been coerced by his grandfather to spend the next thirty days charming and romancing the reclusive red-haired beauty who hates him. The woman he abandoned when she needed him the most. Bentley knows just as much about romance as he knows about love-nothing. But the more time he spends with Margot, the more he realizes that "just friends" will never be enough. Now all he has to do is convince her to trust him with her heart . . .
Amazon
The Time in Between • Kristen Ashley 9.29
A
fter a painful loss, Cady Moreland is coming to Magdalene to start the next chapter of her life. A chapter that began eighteen years ago but had a heartbreaking ending. The time in between was full of family and friendship, but Cady could never get the man she fell in love with all those years ago out of her heart.
Coert Yeager has learned to live without the girl who entered his life right when she shouldn't and exited delivering a crippling blow he never would have suspected. The time in between was full of failing to find what he was missing…and life-altering betrayal.
But when that girl shows up in Magdalene and buys the town's beloved lighthouse, even if Coert wants to avoid her, he can't. A fire in town sparks a different kind of flame that won't be ignored.
As Cady and Coert question the actions of the two young adults they once were thrown into earth-shattering circumstances, can they learn from what came in between and find each other again?
Amazon
Three is War • Pam Godwin 9.29
Three means war.
Three sides vying for forever.
Cole.
My first love.
The bad boy with the dangerous smile and passionate temper draws attention like a lit fuse on dynamite. But his dark molten eyes spark only for me.
Trace.
My second chance.
Over six feet of Norse god in a tailored suit, he calculates every move and seizes my hungry breaths with an iron fist.
Me.
The free-spirited dancer, torn between two men with no resolution in sight.
I tried leaving, staying, refusing, and surrendering.
What options do I have left?
I love two men, and I do the only thing I can. I fight.
The TANGLED LIES series must be read in order.
One is a Promise
Two is a Lie
Three is a War
Amazon